I was an ex-con. A convicted killer. And I knew that's all anyone would ever see me as. At least I thought so…until I met her…
When recent parolee Bobby Cantrell loses yet another job, he resigns himself to the usual struggle of finding a place willing to take a chance on someone with his past. Then, without warning, a gorgeous blonde careens into his life and everything changes.
Carly Prince. Gorgeous. Untouchable. Everything Bobby could ever want and knows he can never have.
Except, maybe, he's finally found someone who sees the good inside him, something even he can't see.
What he can't do, however, is escape from his past. A past that now threatens to destroy the new life he's building for himself…and threatens people he's come to care about. Can he save them, or will he have more blood on his hands?

Reviews:

This is the first book I've read from these particular authors. From the blurb alone my interest was piqued and I was eager to start reading.

Bobby Cantrell Ex-Con, convicted killer. Down and out on his luck, struggling with trying to be accepted back into society after serving his time for the crime he committed. After losing yet another job he thinks his luck has finally run out...until he meets her. Carly Prince gorgeous, untouchable and everything Bobby want buts knows he can never have...or can he? Maybe just maybe he's found someone who sees the good in him when he can't. What he can't do is escape his past. A past that is now threatening to destroy the new life he is building for himself, and threaten those who he has come to care about. Can he protect them or will he end up with more blood on his hands...

Although I quite enjoyed this book, for me personally it didn't really pick up the pace until around 85% of the book which up until that point it had been quite a slow build up, sometimes a little repetitive however, that being said I couldn't put the book down. Initially told through Bobby's POV we get an insight to his thoughts and feelings and daily struggles at dealing with life on the outside after serving his time in prison. I enjoyed the dynamics in the relationship between Booby and Carly and thought as characters they were connectable and had depth. The plot line was also enjoyable, as I've said a little slow for me but again there was still enough going on to keep you interested. I thought the secondary characters also had depth to them and were connectable. I enjoyed the banter between the primary and secondary characters and laughed out loud a few times.

Overall an enjoyable read. Would recommend to readers who enjoy a slow building, suspenseful read.
** ARC received in exchange for an honest reviews courtesy of Words Turn Me On Book Blog **
Loved this story. It did not start out all happy and sappy, it did not end that way either. There were real life events and feelings within the book, I loved that about it. It was realistic and relate-able to everyone, whether you knew an ex-con or not. I liked the insight to the feelings of Bobby and Carly, both worlds I know nothing about. I felt like I knew them personally and the bonds formed in these people's lives felt real as well. Ryan and Ace were wonderful and did the right thing all the time, even when Bobby did not believe they were right. Carly did what most women do and walked away when hurt, but came back with persuasion that she should through actions that were unintentional in Bobby's gestures. I wish this was a series because I want to know more about them. The ending was amazing, and there were twists and turns that caught me off-guard several times. Great book.
I was given a copy of this book in return of an honest review
Kristin and Vickie are both reviewers for Words Turn Me On
*AVAILABLE ON KINDLE UNLIMITED*
M.S. PARKER
M.S. Parker is a USA Today Bestselling author and the author of the Erotic Romance series, Club Privè and Chasing Perfection. Living in Southern California, she enjoys sitting by the pool with her laptop writing on her next spicy romance. Growing up all she wanted to be was a dancer, actor or author. So far only the latter has come true but M. S. Parker hasn't retired her dancing shoes just yet. She is still waiting for the call for her to appear on Dancing With The Stars. When M. S. isn't writing, she can usually be found reading- oops, scratch that! She is always writing.
SHILOH WALKER
Shiloh Walker has been writing since she was a kid. She fell in love with vampires with the book Bunnicula and has worked her way up to the more…ah…serious works of fiction. Once upon a time she worked as a nurse, but now she writes full time and lives with her family in the Midwest. She writes romantic suspense and contemporary romance, and urban fantasy under her penname,
J.C. Daniels
.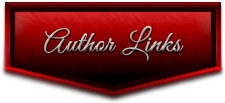 M.S. PARKER
SHILOH WALKER